Ready to level up your company's game?

Team up with an industry expert.

Let Speaker and Consultant Scott E. Adams help your company navigate the dangerous waters of fraud and risk management, card-not-present transactions, international processing and business development, lead generation and worldwide synergy.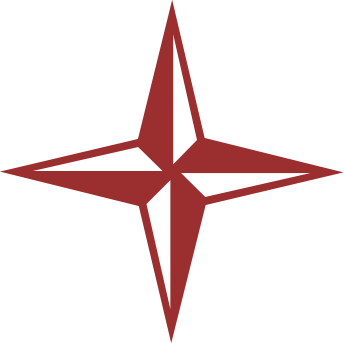 Scott Adams is well known and respected in the online business community, the card-not-present payment community, and the affiliate and Internet marketing community. He successfully combines exceptional IT skills and cutting-edge anti-fraud mechanics to solve problems and quickly improve a company's ROI.
From childhood, Scott was an entrepreneur. He started his earliest business in 5th grade and then launched and grew an IT/Web Consulting firm in his teens that lead to doing contract work with clients such as Fleishman-Hillard, the Bureau of Alcohol, Tobacco and Firearms, UPS, Nextel, and MasterCard.
In one recent position, he grew a small $5M eBook company that was losing their merchant account (chargeback rate > 7%) to a company with revenue of $25M annually and a healthy chargeback rate of 0.7%. During his decade leading that company, Scott created one of the earliest affiliate metrics tracking systems and developed his own proprietary anti-fraud software.
Most recently, Scott has been the Director of Fraud and Risk at Riot Games, an international online game company with millions of users worldwide. In his years with Riot as the first head of fraud they'd ever had, he took the company from being fined by Visa/MasterCard and near TMF to good standing in just a few months. He also traveled the world and met thousands of people who share a love of gaming and technology.
Scott is currently CEO of FraudPVP, a company he started to address issues in payments, anti-hack, and anti-fraud, while providing merchant tools and consulting. His top clients include Epic Games, makers of the popular game Fortnite, where he is helping to drive fraud down and improve payments, customer service and other areas.

Beyond the fraud world, Scott is a trained corporate speaker, a fixed-wing and rotor-wing pilot, and a purple belt and instructor in Brazilian Jiu-Jitsu.
Just a few places where you may have seen (or heard) Scott: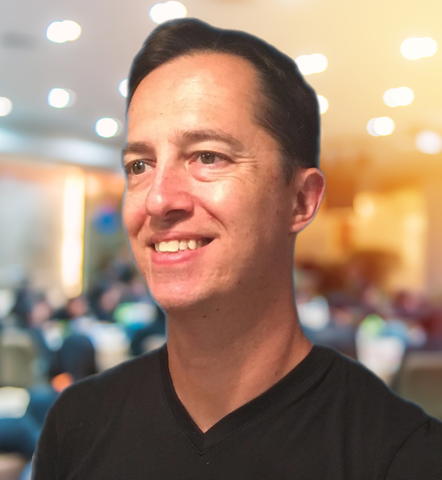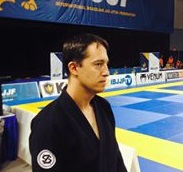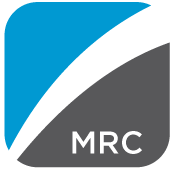 Get in Touch: Contact Scott

Want to contact Scott about his speaking/presenting, anti-fraud and risk management consulting, FraudPVP Visa VMPI service, or other request? Use the form below!
Scott's Worlds

: Areas of Practice and Interest

"
Scott is not a consultant or mentor. He is an "evolutioneer." He doesn't just give companies advice on how to level up their strategies and power up their fraud fighting; he fights right alongside them to help them reach new heights of success, even building out new, tailored tools and technology when necessary.

CNP Payments/Fraud/Risk/Anti-Cheat - Focused on Video Games and Digital Goods - As Director of Fraud and Risk Management at Riot Games, Scott build a world-class international fraud, risk and anti-cheat team that drastically lowered cheating and got chargeback rates down below industry standards. He also enabled cross-team collaboration across Riot with groups like Ecommerce, Marketing, Big Data / Analytics, Legal, Finance and even eSports. He found that improving the player experience across the board and across the company vastly improves fraud, risk and payments metrics since fraud impacts every area of the company.


Current Game: Scott is helping another top video game company solve their fraud issues while working with a new payment services provider to stop fraud before it starts.

Big Data Systems and Data Acquisition - One of Scott's earliest career successes was in building a small e-book company into a major background check company with access to billions of records, and he has carried that experience forward with data management and acquisition. He has built Statistics/Tracking Systems, API and machine learning systems for companies handling a wide variety of data types.

Current Game: Scott is helping to "evolutionize" an old school lead company into a start-up data platform service (announcement to come).


Affiliate Marketing, Lead Generation, and Digital Products - From early in his career, Scott dove into the world of online affiliate marketing and immediately began improving on the existing systems. He crafted unique interfaces and frameworks to reduce theft and fraud and increase affiliate management and success. Scott has also spent years building relationships in the lead generation space and successfully growing leads across multiple industries. On the digital product side, Scott has developed proprietary software to address specific needs he sees in the marketplace (or even for individual companies), including anonymous web browsing, chargeback reduction and lead targeting.

Current Game: Scott is helping to build a high tech startup in the legal service leads space (announcement to come).


Speaking Topics: Don't Skip the Cut Scenes!




(Details and other topics coming soon)



Level Up your Fraud Fighting: Scott's engaging keynote draws upon experiences gained while leading one of the world's largest video game companies out of chargeback hell, banishing cheaters and protecting game accounts. Audiences will also learn from Scott's experience in many years of growing startups and saving merchant clients from destruction at the hands of fraudsters. Fraud/risk is often a reactionary arms race where the villains seem to have all the power-ups. Video game companies are frequently hit with new fraud schemes and technology before other verticals, so coming up with new ways to fight fraud before the fraudsters catch up is vital for ALL industries, not just gaming. Scott will share stories from the trenches and provide audiences with some creative ways to Level Up their game no matter their industry and be on top of the anti-fraud score board.

Attendees will…

• Learn about trials and tribulations of squashing fraud in Latin America, which included banning one of the top Brazilian players … while he streamed Live! Takeaway: How to Beat International Fraud

• Hear how Scott and his team detected and stopped a whole fraudulent world-wide industry consisting of hundreds of sites making millions of dollars a year, mostly via friendly fraud. Takeaway: Anti-Fraud Thought Process

• Learn about one of the most unique fraudsters Scott has encountered in his career and how the villain turned into a hero by helping Riot succeed (and what we learned in the process). Takeaway: Choosing Payment Methods + Bonus: Stop ATO
• Discover how Scott guided numerous companies on the verge of account termination to under 1% chargeback rates, including a well-known $500-million-dollar internet marketing company that went from 5% to < 1% in under 3 months!
By the end of his keynote, Scott will have given the audience an understanding of how some less popular metrics and often low tech (read: little to no engineering time needed) and creative methods can block even the most talented fraudsters, keep accounts safe and keep chargeback rates low.
Coming Speaking Events and Engagements



Subscription Show 2019, Boston, MA, November 4-6 - Info Here
Money 20/20, Las Vegas, NV, October 27-30 - Info Here

MRC Seattle 2019, Seattle, WA, October 16-19 - Info Here


MRC VMPI Webinar, Online, October 9 (free to register and attend) - COMPLETED

Kount 360, Sao Paulo, Brazil, March 27, 2018 - COMPLETED

Kount 360, Los Angeles, CA, April 3, 2018 - COMPLETED

Kount 360, San Francisco, CA, April 5, 2018 - COMPLETED

CNP Expo, Orlando, FL, May 14-17, 2018 - COMPLETED

Banker's Bank of the West Payments Conference, Black Hawk, CO, May 17, 2018 - COMPLETED
PaymentsEd Forum, Boston, MA, August 6-8, 2018 - COMPLETED

Kount 360, Chicago, IL, August 28, 2018 - COMPLETED
Kount 360, Toronto, ON, August 30, 2018 - COMPLETED

Ingenico Insights Keynote, New Orleans, LA, September 19-21, 2018 - COMPLETED

Banker's Bank of the West Cybersecurity Conference, Black Hawk, CO, October 5, 2018 - COMPLETED

Money 20/20 USA, Las Vegas, NV, October 21-24 - COMPLETED
Get the cutting-edge expertise you need

to level up your business.
Use the button below to email Scott E Adams and find out what he can do for your company.

© 2018-2019 Speaker Scott Adams